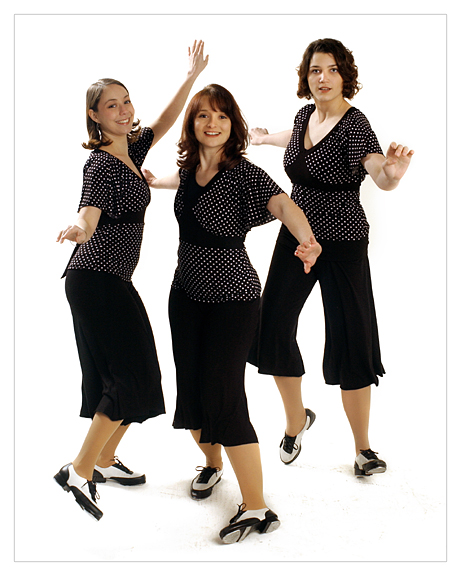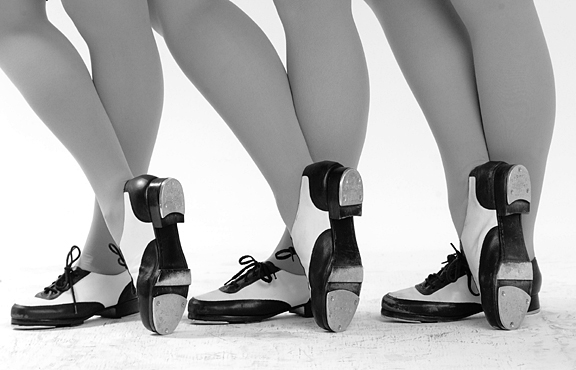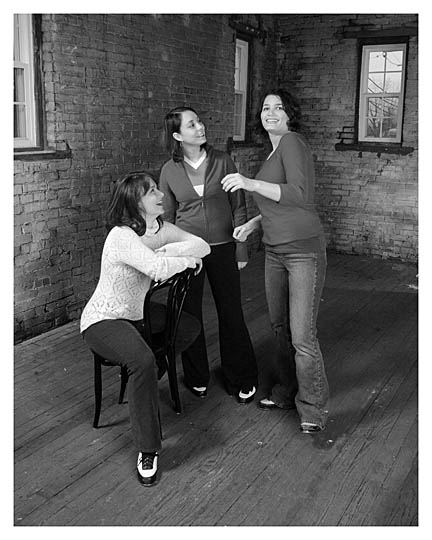 Diva La Tap
Professional Tap Trio
was started in 2001 as a vehicle for upcoming tap performers and carries on the traditions of the true 
American art form of tap by performing all over the St. Louis area. This group of professional performers and instructors from Leaping Lizards Performing Arts Studio, teaches the history of tap through dancing, demonstration and dialogue. The group's main philosophy is to explore rhythm through collaboration and improvisation. The members of Diva La Tap were honored to have performed at the St. Louis Tap Festival Participants Showcase for an audience of Tap Masters from all over the world.  
Duets For My Valentine at the Orpheum Theatre, St. Louis Choreographer's Showcase, St. Louis Dance Festival Showcase, Dancing In The Streets at Grand Center, Edward Jones Dome, and the 2007& 2008 Mayor's Mardi Gras Ball at City Hall,Grand Center's First Night, fundraisers and other area events.
Diva La Tap specializes in commissioned works for special events.
Diva La Tap is sponsored by Leaping Lizards Theatre Works, a non-profit 501(C)(3) organization.
The members of Diva La Tap are:
Gina Barrera
Robin M. Berger
Taylor Pietz
Shelley Muellhaupt - Swing